Being a Geographer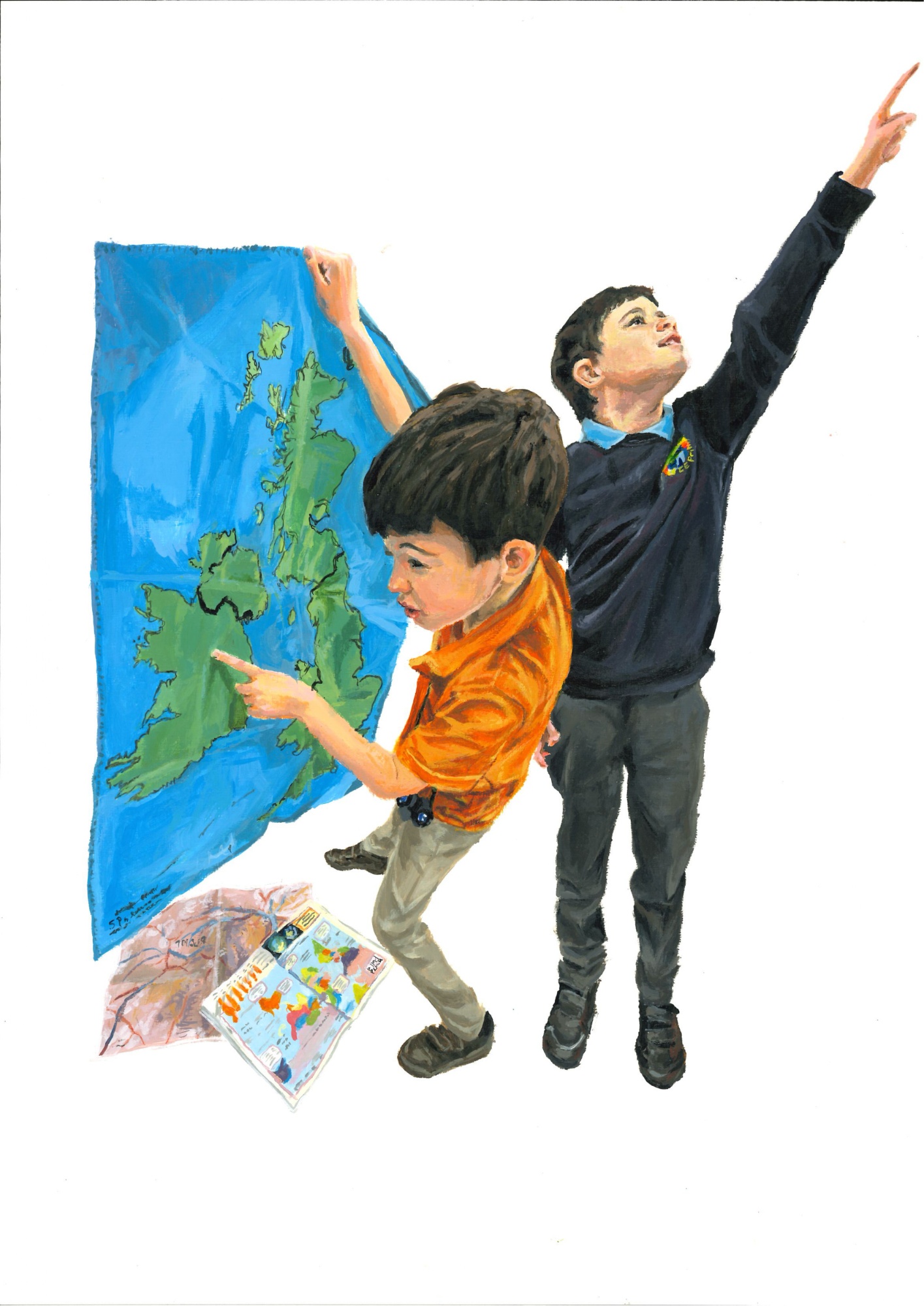 Being a geographer at Wick Primary
At Wick School, we aspire for all children to love Geography: to be enthused and knowledgeable about the awesome variety of physical and human features of our planet, which in turn inspires a lifelong interest in the subject. Children first need to understand their place in the world and this starts with being able to explore and investigate their own locality and environment before progressing to consider uniquely diverse and global phenomena. Through providing a realm of opportunities to provoke and provide answers to questions we aspire to encourage and motivate children to understand how they can be responsible citizens and recognise their responsibility to protect the planet for future generations through sustainable development.
How geography is taught at Wick
Geography is taught through our enquiry based curriculum where children will be immersed in experiences, through investigating key questions, interacting with visitors, field work and local trips. There will be rich opportunities to research, question and articulate their thoughts on the subjects they cover in class.
Through the implementation of our varied enquiry curriculum, children have the opportunities to delve deeper into Geographical themes in line with the National Curriculum. The enquiry model provokes interest and supports the acquisition of knowledge by combining elements of other subjects as children explore the 'big questions.'
Teaching equips pupils with knowledge about diverse places, people, resources and natural and human environments, together with a deep understanding of the Earth's key physical and human processes. As well as ensuring children learn about the Geography of Britain and the wider world, opportunities to explore the local environment are the starting point for early learning. Our Geography enquiries lead themselves to a broad and balanced cross-curricular learning experience.
At Wick, we support learners:
To have curiosity and fascination about the world and its people.
To understand and describe key human and physical geographical features of the world.
To understand the formation and use of landscapes and environments.
To research independently and in-depth, including through home learning tasks.
To present their thoughts in a variety of ways, including through home learning tasks.
To be able to interpret a range of geographical information such as maps and diagrams.
As they progress, to deepen their understanding of the interaction between physical and human processes and develop critical thinking about the causes and effects of human and physical geography phenomena, including climate change.
How we evaluate our learners as geographers
Each enquiry includes a final challenge and this is a key place where children can share their learning with their teachers, peers, parents and carers. The subject leader ensures that both knowledge and skills are taught simultaneously through monitoring of enquiry plans, learning walks, pupil voice and book scrutiny. Each enquiry has specific objectives which enable the teacher to assess whether pupils in each year group have achieved the 'expected' standard. We use knowledge organisers to support the assessment of history as it is interwoven within our enquiries.